Mother's Day Menu
Moms are sweet---make sure to celebrate them with a treat! We will post our official Mother's Day menu very soon. In the meantime, here's a preview of what's on the menu!
Cakes
The Rose Cake is our most popular design. However, we make a lot of special cakes and we are sure you can find one that fits your Mother's Day celebration. The below cakes are suggestions for a special Mother's Day. You will be able to order these cakes in our online shop on this site soon, or in the shop. If you need something customized, please call the shop at 630-262-3353
Mother's Day Rose Cake
Lemon Berry Cake
Naked Drip Cake
Floral Wreathe Cake
Pies
Moms love pie! Pre-orders for our pies are always recommended! Here's a preview of the menu:
Strawberry Rhubarb
Salty Honey Lavender
Key Lime
Chocolate Coconut Cream
Blackberry Buttermilk
Cupcakes
Moms love cupcakes! We can satisfy any quantity for your party or a special box just for Mom.
Ship a Gift
We have many options for shipping Mom a gift across the miles. Just visit our online shop for shipping at www.sugarpathshop.com or click the link below.
Gift a Floral Bouquet Cookie Set
One of our sugar cookie designs for Mom is a floral bouquet. We also offer Hearts, Birds, Flowers, Mason Jars and Vases. Check out all the designs by visiting our online shop.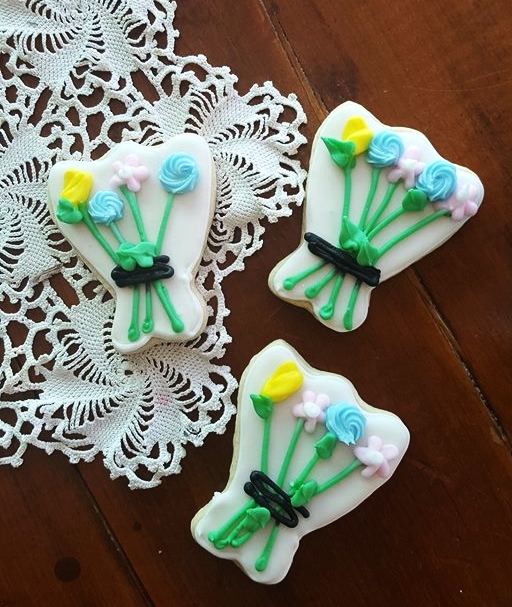 Roses are red, violets are blue
We know you love flowers and these cookies are as sweet as you!
Enjoy your day,
Love, Team Sugar Path